Severiano Ballesteros - local rules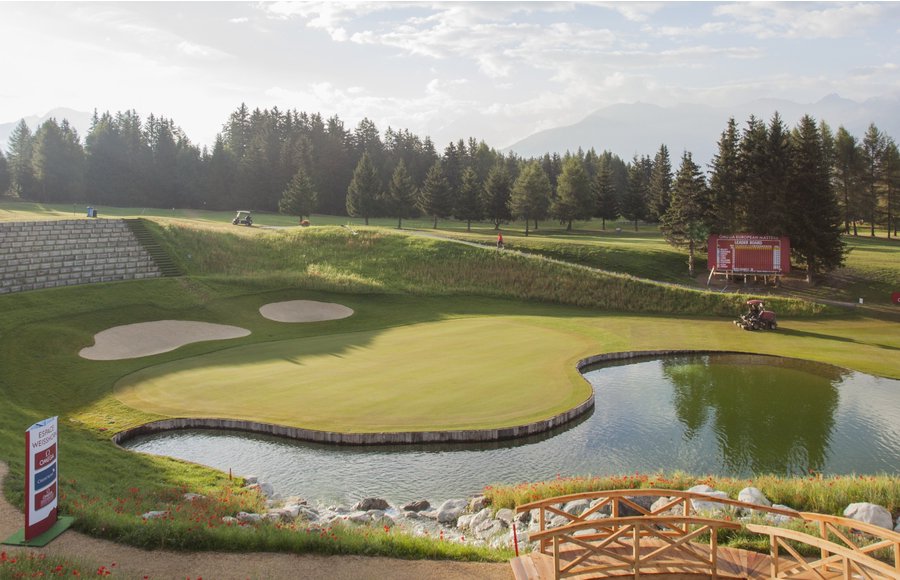 The rules of the R&A are inforced.
1. OUT OF BOUNDS (rule 27-1)
Beyond the white stakes and boundary fences :
right of holes 3,4,6,7,8,12,14,15,18
left of holes 6,9
behind the greens 1,4,6,7,14,15,18
the swimming pool
2. MOVABLE OBSTRUCTIONS (rule 24-1)
3. IMMOVABLE OBSTRUCTIONS (rule 24-2)
sprinkler heads
drains
boundary markers
all artificial constructions
pathways made from wooden sleepers
tarmac roads
all artificial roads and paths
protective netting on hole 3, at the swimming pool by hole 18 and the around holes 12 and 14 / driving range
grillages derrière le green du trou no 12 (et possibilité, quand l'obstruction se trouve dans la ligne de jeu entre la balle et le drapeau de se dégager et de dropper la balle à l'endroit le plus proche sur le parcours sans se rapprocher du trou dans une longueur de deux clubs depuis le point où il n'y a plus d'interférence entre la balle et le drapeau)
staked trees
4. INTEGRAL PARTS OF THE COURSE
5. ABNORMAL GROUND CONDITIONS (rule 25-1)
ground under repair
drainage lines
flower beds
6. EMBEDDED BALL (rule 25-2)
relief is given for a ball embedded in its own pitch-mark on a closely-mown area through the green.
7. OPTICAL INSTRUMENTS
The use of optical instruments to exclusively measure distances are allowed.